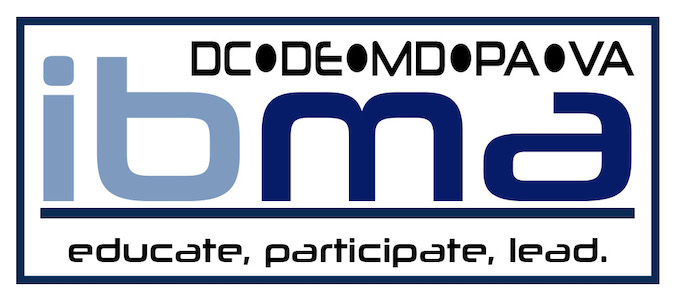 IBMA Student Excellence Awards: 2023
IBMA Student Excellence Award in the amount of $500.00 was granted to at least one student enrolled in a PYP or MYP Programme, and $1,000 to at least one student enrolled in a DP or CP Programme. The Student Excellence Award guidelines are here. The winners for 2023 are:
Career Programme: Caedmon Adare Peterson, District of Columbia International School, Washington, DC, (Shane Donovan, CP Coordinator)

Caedmon is an inquiring, hardworking, and creative example of what it means to be a Career Programme student. He is willing to take risks, learn new content, ask important questions, work with others, and reflect on processes in order to design professional-quality graphics and to be the leader of our school's student news show. He used his skills and talent, and even built upon them, for the photo website he created for his Personal Project last school year. And at the beginning of this school year, his video production skills were on display nationally, as a story he collaborated on with other student journalists was featured on the PBS NewsHour broadcast.

Service Highlight: A public service that I enjoy doing the most is assisting with home setups for refugees coming to the US. . . I wanted to help be a small part of caring for them and provide them with a new opportunity in the US. Through the work I got to know more of their lives and gained a deeper appreciation for the culture of other countries.

Diploma Programme - Maya Manchester, Thomas A. Edison High School, Alexandria, VA - (Sabra Devers, DP Coordinator)

Maya has an intellectual and emotional maturity that makes her stand out from her peers, and she is naturally tenacious and persistent about achieving her personal and academic goals. She is a student that seeks understanding, and not just a score or grade. She often reflects on her own comprehension to strengthen her mastery of concepts in class, to show that she truly wants to work harder to be a stronger student. . . Maya ended up raising over $1,000 from fundraisers she organized on her own, and constructed 300+ kits with menstrual products for a women's shelter in her local area. This entire accomplishment is due to the student's creativity, intellectual curiosity, and ability to work meaningfully with others.

Service Highlight: This year I started an organization called Period101. Period101 is devoted to fighting period poverty - the lack of access to menstrual products. Period101 connects to the IB Mission because we are devoted to making lasting change that benefits our local community. . . The Edison Chapter of Period101 hosted a period product drive, made 350+ period product kits, and wrote letters to state legislatures lobbying for legislation regarding access to period products.

Middle Years Programme: Preston Lieu, Meridian High School, Falls Church, VA - (Rory Dippold, MYP Coordinator)

Preston applies the IB learner profile attributes to make a difference in his school, local and national communities. Last year, he served on the Harvard Youth Advisory Board "… to empower and promote minority voices." He collaborated with students across the country and created a digital diversity calendar to allow others to learn more about various cultures. He is working to further promote Asian Americans and Pacific Islanders (AAPI) representation by starting AsianUp, a project to increase civic engagement for Asian youth to become involved in their politics and advocacy.

Service Highlight: I'm passionate about my service project and start-up, AsianUp—the incubator is dedicated to amplifying Asian voices about AAPI representation. . . My ultimate goal is that this project will bring us one step closer to achieving equality and justice for all demographics, especially minority and marginalized populations.

Primary Years Programme: Mithran Karthic, College Gardens Elementary School (Michael L Dushel, PYP Coordinator)


Mithran is a strong communicator, able to express himself effectively in multiple languages. One example is when he volunteered to read stories to younger classes in his mother tongue Tamil. He found a children's book that would engage students and even translated it into English to share with younger kids. In addition to his exceptional demonstration of the IB Learner Profile, Mithran has also demonstrated an outstanding commitment to community service. He has engaged in various activities to serve his community, including volunteering in school as a safety patrol and kindergarten helper and participating in fundraising events organizing service projects both inside and outside of school, such as his Boy Scouts work and musical instrument engagements.

Service highlight: I have done a service project called 'Scouting for Food' in cub scouts. In that I put stickers on the doors of houses asking for food donations to help stop hunger. Collected food was donated to the hungry through Manna Food Center, Rockville. . . and I played a small part in creating a better and more peaceful world.

Primary Years Programme: Nora Walker, Oak Street Elementary, Falls Church, VA (Carrie Checca, PYP Coordinator)


She is always thoughtful and empathetic to others in our class. For example, we have many language learners in our class, she supports and includes all students in every activity. As a result, other students feel comfortable which helps them to engage in school. She enjoys working with different types of people. She shows respect and understanding of others. She is open to different perspectives and learns from others. She is also someone who constantly wants to learn and share her knowledge with others.

Service highlight: On MLK Day, GIVE Day Ambassadors met at the high school and we raised over 1000 power packs for children that need food. I learned what it means to help others and how much of an impact it can make on people to give food when they need it.